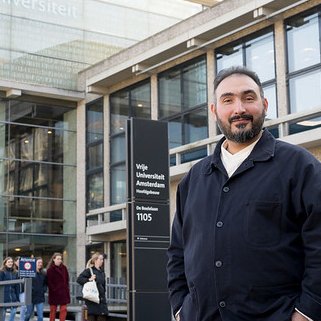 Younes Saramifar
Humanities
Vrije Universiteit Amsterdam
LinkedIn
How do people hope in precarious conditions? Why do they hope despite lack of possibilities on the horizon?
Younes Saramifar explores politics of hope and how people under conflicts organise their lives around hope. Hope and hoping are not necessarily a fantasy of a future that social actors orientate towards.
Hope is a mode of making-do that facilitates individuation, crafting ways of becoming sovereign subjects and imagining new subjectivities in precarious conditions. The research explores how hope blurs boundaries of life and death in everyday lives turns the politics of hope upside down among states and religions.
Niels Stensen Fellowship © 2022